Contact: 888-874-9504 ext 98 or click Here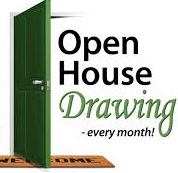 Please click above to register for our monthly gift card
drawing! Your registration will be confirmed by phone
or email!
Location: First Home Preview starts at 10 am September 18th
119 Denali Calhoun Ga

Interested in going on the Tour of Homes?

• The Tour of Homes is a self-guided home tour. You may visit as many or as few homes as you like during the tour dates. Realtors will be on hand at each property to answer questions and tell you about the property.
•Take the virtual tour and browse homes on the Tour.
• Pick your favorite homes and map your route.
• At your first stop, pick up a Tour of Homes List for more information on the homes and to serve as your guide for your other stops along the way!
Agents Welcome! Bring Your Buyers!
PAST EVENTS: